Hello,
I build again in a Stug on behalf of all the technology and to developing this conversion also exactly the right speaker, a use for battery and electronics and a tube rocker with side direction of servo operation.
The Bassis for the conversion I have already contacted me. A Stug with metal hull.
I started with the construction of the speaker. At the weekend I was with my printer on the Experts' in Mainz, where I ever designed and printed the first prototype.
To such a seemingly simple components in a tub fit perfectly You usually need three to four prototypes, but then it sits.
The second version fits much better but still not perfect.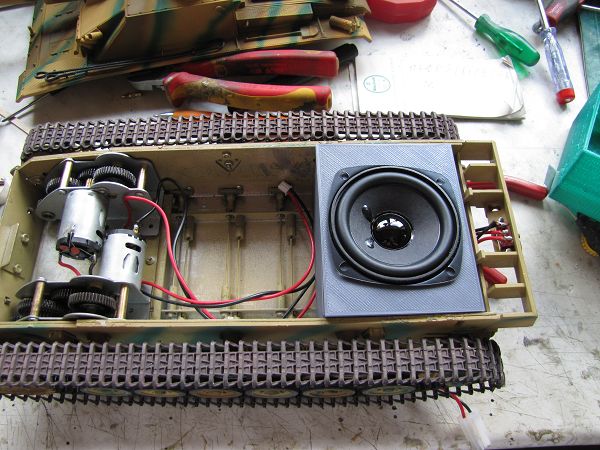 Therefore, the third version of the Box is currently running on my printer and now it could fit after I have now also takes into account a recess for the transmission of the pipe evolation.