Hi all,
After yesterday I received and unpacked the package with a Tiger tank at a conversion of suspension and chain tensioner also went off immediately .
Since I am just ha also build on a new suspension for a Leo fits just perfectly in the conversion of these processes and, therefore, off you go .
First, I must plug the bucket , suitable for milling slots in the rocker arms . The necessary parts I have already cut deal yesterday.
because the spoon play as possible fit into the slots and should always be the same I makiere the endpoints of the service with a felt pen on the scale rings. I work with digital measurement rails with hand not very happy . So it is easier.
And I still get a high repeatability .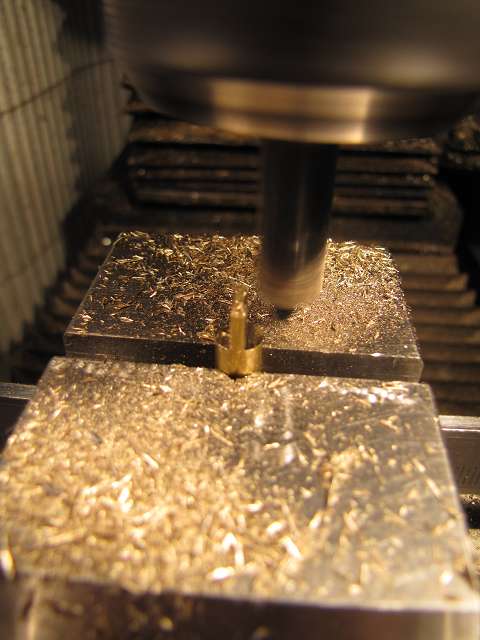 After I have milled all 16 plug- spoon I must be provided with a 3mm hole for the silver steel axle .
First drill with a center drill and then drill ready with a twist drill .
What happens if you save the step with the center drill and drill begins with the same you can see here on a scrap .
Links , the runny outside the center hole without centering and right as it should be .
And so these parts are made ​​before.